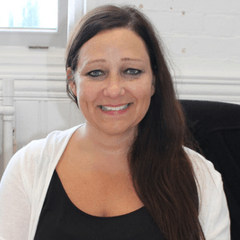 Welcome to our fantastic school. I hope our website gives you a flavour of what a great place Anderton Park is and how very proud we all are of our children and staff and their wonderful achievements. We value relationships, determination and the ability to sparkle; these highlight our core belief that education is an absolute joy and should leave children and their families wanting to know more, wide eyed and inquisitive about the world around them. We all love reading and devour books. We believe that everyone in our community is a learner everyone can excel and accomplish great things with the support from our parents and the whole school community.
We aim to give all our children, from the age of three, a superb education, where they love coming to school, make excellent progress and achieve very well in all areas. We are highly ambitious and provide an excellent curriculum so that children can flourish in everything from sports, art, music, dance, science, maths and English to kindness, empathy and mutual respect. Our children have rich and diverse heritage and are multi linguists. We are a Royal Shakespeare Company associate school, work with Ex Cathedra, West End dance and many more excellent partners. We are fully committed to equality and justice and challenge harmful stereotypes wherever they occur.
Our nursery and reception classes are tranquil beautiful spaces for children to learn, explore and be curious and provide a calm and exciting place to start school. Extensive playground areas throughout our grounds provide excellent spaces for children to play, exercise, relax and perform. Our school is a safe, happy and thriving place for all.
Do arrange a visit to come and see for yourself.
Sarah Hewitt-Clarkson,
Headteacher,
Anderton Park Primary School