Safeguarding is the action that is taken to promote the welfare of children and protect them from harm.
Safeguarding means:
protecting children from abuse and maltreatment
preventing harm to children's health or development
ensuring children grow up with the provision of safe and effective care
taking action to enable all children and young people to have the best outcomes.
Child protection is part of the safeguarding process. It focuses on protecting individual children identified as suffering or likely to suffer significant harm. This includes child protection procedures which detail how to respond to concerns about a child.
Safeguarding children and child protection applies to all children up to the age of 18.
At Anderton Park School we are proud of our safeguarding ethos. We do not simply act on concerns – we promote all aspects of safeguarding. We are vigilant, we act, we challenge when we are unhappy with others' decisions.
'Think the unthinkable' and 'it could happen here' are important phrases to us, and we are not afraid to ask questions or have difficult conversations to ensure that all of our children are safe.
All staff have regular Safeguarding training.
If you have ANY concerns, please ask to speak to our Designated Safeguarding Leads (DSLs)
Mrs Tamsin Bashall , Deputy Headteacher is Lead Designated Safeguarding Lead (Lead DSL)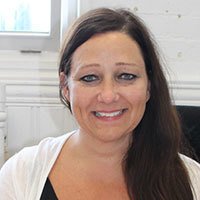 Mrs Sarah Hewitt-Clarkson, Headteacher is Deputy Designated Safeguarding Lead (Deputy DSL)
Mrs Mila Majevadia, Assistant Headteacher is a Designated Safeguarding Lead (DSL)
Mr Richard Harris, Learning Mentor is a Designated Safeguarding Lead (DSL)
Mrs Tam Amwar, Assistant Headteacher is a Designated Safeguarding Lead (DSL)